All you need is love - The Beatles musical
04.-06. AUGUST 2022
Buy your tickets HERE! Or in the reseption
See the video trailer HERE! You can read more information about the talented artists below!

All You Need Is Love! - The Beatles Musical
50 years have passed since the legends John, Paul, Ringo and George have played together. The Beatles musical "All you need is love!" tell the story, everything from their musical beginnings, to their last concert on the roof of a business building in London. In producer Bernhard Kurz's show, it is not the originals that appear, but the perfectly coordinated quartet "Twist & Shout" with Howard Arthur, Alan LeBoef, John Brosnan and Carmine Grippo. Dressed in matching outfits and with the easily recognizable hairstyles, the Beatles actors give the visual impression that it is John, Paul, George and Ringo who are actually on stage. In the two acts, we can relive some of the most important moments of one of the most famous groups in the world. All in all, more than 30 songs are played including "I want to hold your hand", "Love me do", "Help", "Yesterday", "Come together" and "Hey Jude", all classics and big hits. Original footage of the band rolls on the big screen on both sides of the stage, and in addition their career is retold in small episodes. In the beginning, we see how the Beatles conquered their audience, and what was the start of a magnificent career. Later, Brian Epstein took over the management of the band and they had their big breakthrough. Finally they make it onto the American charts and land at number 1 with "I want to hold your hand".
We will then see when Beatlemania breaks out and when their American tour triggers a wave of enthusiasm. Appearances on The Ed Sullivan Show lead to records. But the Beatles do not stand still, their music is constantly changing. In 1967, the album "Sgt. Pepper's Lonely Hearts Club" was created. It was a record that shaped pop and rock music into something unparalleled. The success story ends in 1969: The Beatles play together one last time, live on the roof of an office building in London. A short time later, the dissolution of the Beatles will be announced. With his tribute to the Beatles, producer Bernhard Kurz whishes to give his audience "a musical biography of the greatest band of all time". More than 50 years after the band broke up, 40 years after John Lennon's tragic death and four years after the loss of George Harrison, we can still feel the glow. "All you need is love!" has already delighted audiences with guest performances in Australia, New Zealand, USA, China, Switzerland and in Hamburg, WeststadtHalle Essen, at Seebühne am Chiemsee and in Estrel Berlin, Europe's largest hotel, congress and entertainment centre. And now Norway and Lærdal!

Twist and Shout "The original band from Las Vegas":
When the Beatles revival band "Twist & Shout" enters the scene, the audience is taken on a journey back to the 1960s - to a time when music took a new turn, to the first mass hysteria of female fans and the time of the anti-authoritarian rebellion. When Alan LeBoeuf as Paul McCartney, Howard Arthur as John Lennon, Carmine Grippo as Ringo Starr and John Brosnan as George Harrison sing classics such as "Yesterday", "Hey Jude", "Help" and "Love me do", one gets the feeling of that it is actually the originals that are on stage.


Alan LeBoeuf as Paul McCartney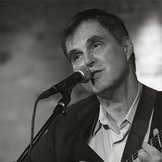 Alan is originally from New Jersey, where he attended Rutgers University before pursuing a career in Show Business. LeBoeuf is a singer, record player, songwriter and bassist. His first major success was the role in the Broadway show "Beatlemania" where he performed as Paul McCartney. After two years on Broadway, he moved to Nashville, where he formed the band "Baillie and the Boys" with his late colleagues Michael Bonagura and Kathie Ballie. The band got a record deal and immediately had 7 top ten hits on the country charts. After two successful albums, he left the band to tour with the shows "Legends in Concert" and "Beatlemania". He was also often present on the television screen, for example in "the Nashville Network" and various national commercials. Alan is referred to as a songwriter and has been background singers for various bands such as "The Ramones". He has been a studio musician for many productions and has been on stage as Paul McCartney in various productions including "Classical Mystery Tour" and "All you need is love!". Later he moved back to New Jersey, where he settled down with his family, although he can still be found on tour.
Howard Arthur as John Lennon

Arthur is highly respected in the music world, especially for his talent on guitar and piano, but also for his excellent singing and songwriting skills. Over the years, Howard has worked with various greats in jazz, such as Joe Sample and David Sanborn. He has two solo albums, played concerts and had guest appearances with, among others: Glenn Frey, John Oates and Buddy Miles. He has also toured in pit bands with Broadway shows such as Showboat and Oklahoma.
John Brosnan as George Harrison

Brosnan's biggest role model in the music industry is George Harrison. It's no wonder that John slips right into the role as guitarist on "All you need is love!". Brosnan was born in Ireland, but lives and works in London. Brosnan also plays in other bands such as "The Corporation" and has already entered the top 100 on the American charts. And if you think the resemblance strikes another Brosnan, you're absolutely right. John is related to James Bond actor Pierce Brosnan.
Carmine Francis Grippo as Ringo Starr
Carmine Francis Grippo was born in New Haven, (Connecticut), and today lives both in his hometown and in Los Angeles. Grippo is both an actor and a musician, and has often appeared on television screen through various series and films such as "Tom Arnold Show", "Evening Shade", "Wayne's World ll" and "The last man standing". Charming first played as Beatles drummer Ringo Starr when he was cast on the NBC television series Dark Skies with the band The Moptops. Since then, Carmine has toured the world with various Beatles productions, including Japan, Italy, France, Germany, Great Britain, China, Australia, Ukraine, New Zealand and all over the USA. His television appearances include The Evening Shade, Cheers, The Jackie Thomas Show, Dark Skies, Beverly Hills 90210, E Chanel, Good Day L.A, Good Morning America and The Tonight Show. Carmine has performed and written songs with artists such as Gene Simmions (Kiss), Mickey Dolenz (Monkees), Brain Johnson (AC/DC), Brian Howe (Bad Company), Neil Innis (The Rutles/ Monthy Python) and Greg Philingaines.
Nicolai Tegeler as Roadie

Nicolai Tegler was born in Berlin, and in 2003 completed his acting studies at the Fritz Kirchhoff drama school. In addition to roles on stage such as the Maxim Gorki Theater in Berlin, Theater Magdeburg, the Cabaret Theater "Die Stachelschweine" and the Hansa Theater in Berlin, he participated in many film and television productions such as "Der Tunnel", "Alarm fur Cobra 11", Praxis Bulowbogen and the film "Drei Stern Rot". Today, Nicolai mainly works as a freelance choreographer and has made many guest appearances at the BKA Theater in Berlin. Nicolai produces his own short films and web series, writes scripts and has his own production company. In "All You Need Is Love" he has the role of roadie and guides the audience through the life of the Fab Four.
Kenneth Iain Duncan as Tony Sheridan & Brian Epstein
Iain Duncan was born in Berlin as the son of Scottish immigrants. He discovered his passion for music and performing arts early on at the age of 4, when he had his first piano lessons. Gradually, the guitar became his main instrument and after graduation he played with various rock and pop bands all over Europe and Japan. Among other things, he appeared at festivals such as "Rock am Ring" and "Rock im Park". In addition to his work as a songwriter and studio musician, Iain Duncan is now and instrumentalist and cover player in the Beatles musical "All you need is love"